Live feeds:
Aljazeera
- http://english.aljazeera.net/watch_now/
Guardian
- http://www.guardian.co.uk/world/blog/2011/feb/11/egypt-hosni-mubarak-left-cairo
MSNBC
- http://www.msnbc.msn.com/ After 18 days Mubarak has stepped down. The Egyptian people has brought down the regime after 30 years and are saying: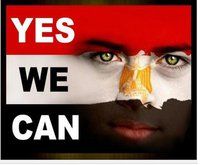 UPDATE
VP BIDEN's Statement from Politico
:
Egyptian President Hosni Mubarak's resignation is a "pivotal moment" in history, Vice President Biden said an hour before President Obama was set to address the news out of Cairo. "It's a pivotal moment, not only in Mideast history, but in history," Biden said in Louisville, Ky., at a lecture series with Senate Minority Leader Mitch McConnell. "We have said from the beginning, as an administration, that this unrest, that the future of Egypt will be determined by the Egyptian people." "Even in this contentious political climate in which we work, on this issue, the United States has largely spoken with one voice, Democrats and Republicans alike, speaking with the same voice," he continued. "This unity has been important, and it will be even more important in these delicate and fateful days ahead." President Obama was set to speak to reporters in the briefing room about Mubarak at 1:30 p.m., but the White House later announced that he would be speaking in the Grand Foyer to a pool, not all reporters, at 3 p.m.
========================================================================
UPDATE
A Look at Obama's Role at Booman Tribune
- An excellent read. Kudos to kosack
Kitty
for pointing it out.
The brave Egyptian people deserve the credit for making this revolution happen, but it was crucial that our president signaled his support for the effort, did everything he could to protect them a violent crackdown, and finally put his finger on the scale at the crucial moment. We will learn more details in the years to come. There is no doubt that there has been division within the administration, with Hillary Clinton, Joe Biden, and even envoy Frank Wisner showing support for a continuation of the Mubarak regime. But the president didn't waver and he kept the promises he made in Cairo nearly two years ago. He has not disappointed me. His leadership validates my belief in his instincts
======================================================================== Notable Quote:
"In these grave circumstances that the country is passing through, President Hosni Mubarak has decided to leave his position as president of the republic ... He has mandated the Armed Forces Supreme Council to run the state. God is our protector and succor." ~Omar Suleiman
AP - Egyptian President Hosni Mubarak steps down
CAIRO (AP) — Egypt's powerful military tried to defuse outrage over President Hosni Mubarak's refusal to step down, assuring it would guarantee promised reforms. But hundreds of thousands demanding Mubarak go only grew angrier, deluging squares in cities across the country Friday and marching on presidential palaces and the state TV building, key symbols of the authoritarian regime. A day after handing most of his powers to his vice president, Mubarak flew to the Sinai resort of Sharm el-Sheikh, some 250 miles away from the turmoil. He has a palace there where he often lives and works during the winter. State TV said a presidential statement would be issued soon on Friday/
Politico:
President Obama will speak on camera about Hosni Mubarak stepping down as the president of Egypt, the White House says. Obama was told of Mubarak's decision during an Oval Office meeting, White House spokesman Tommy Vietor said in an e-mail to reporters. "He then watched TV coverage of the scene in Cairo for several minutes in the outer Oval," Vietor said.
=====================================================================
Pics of the revolution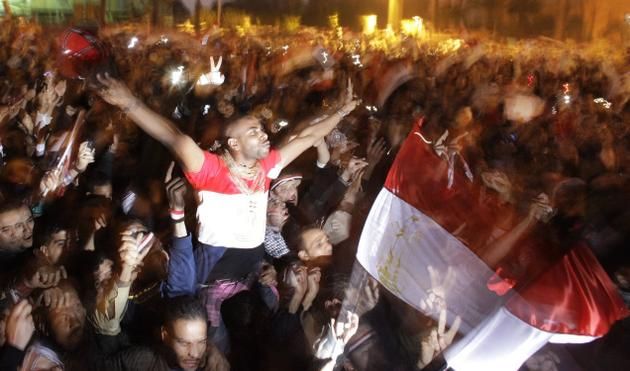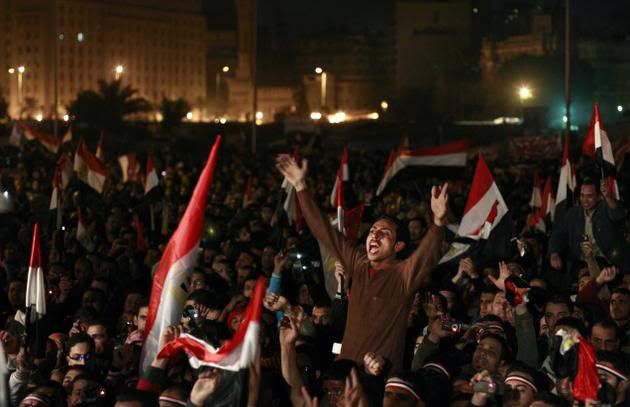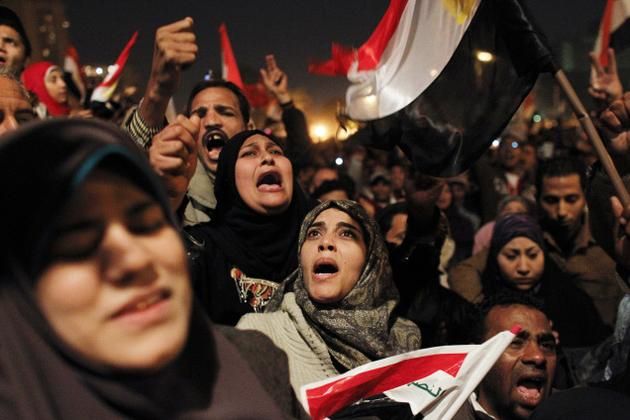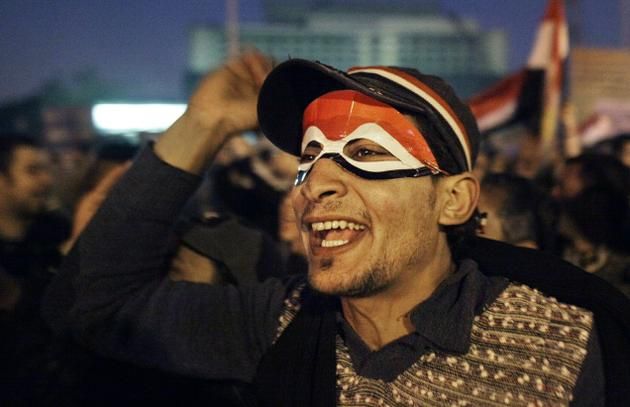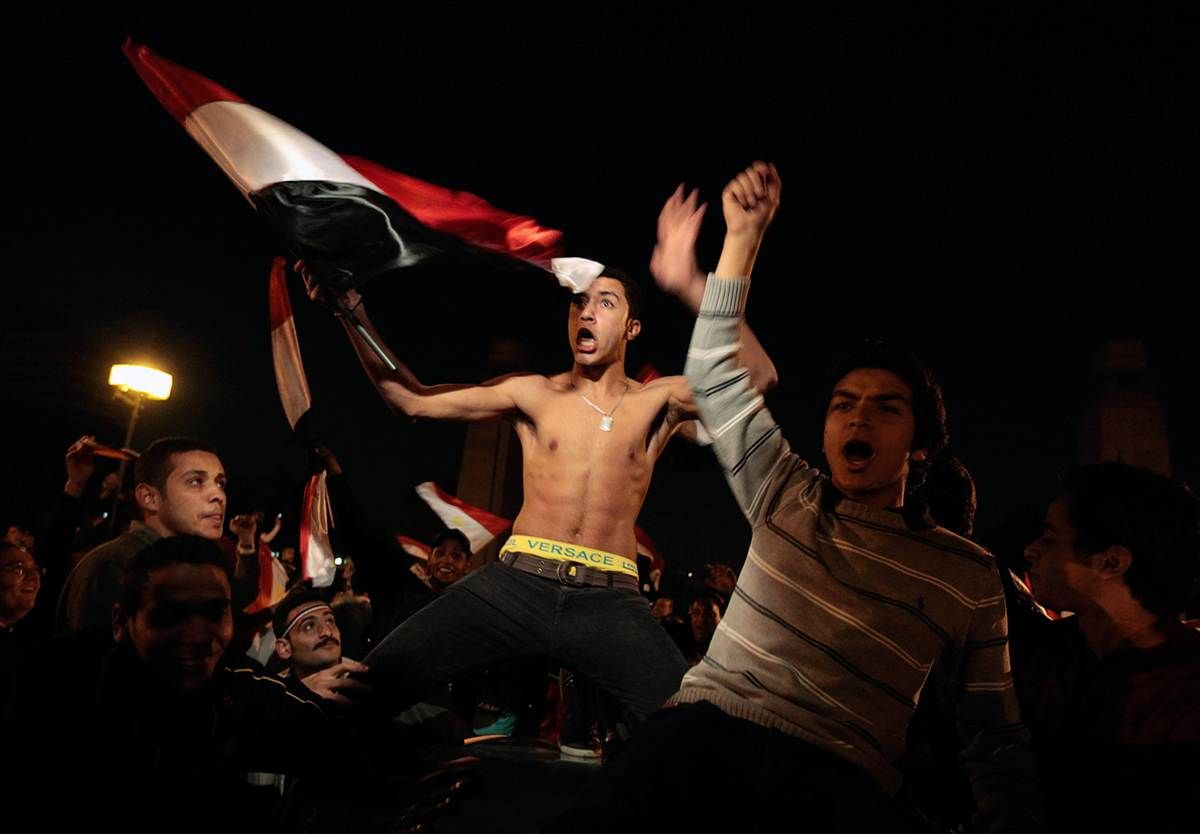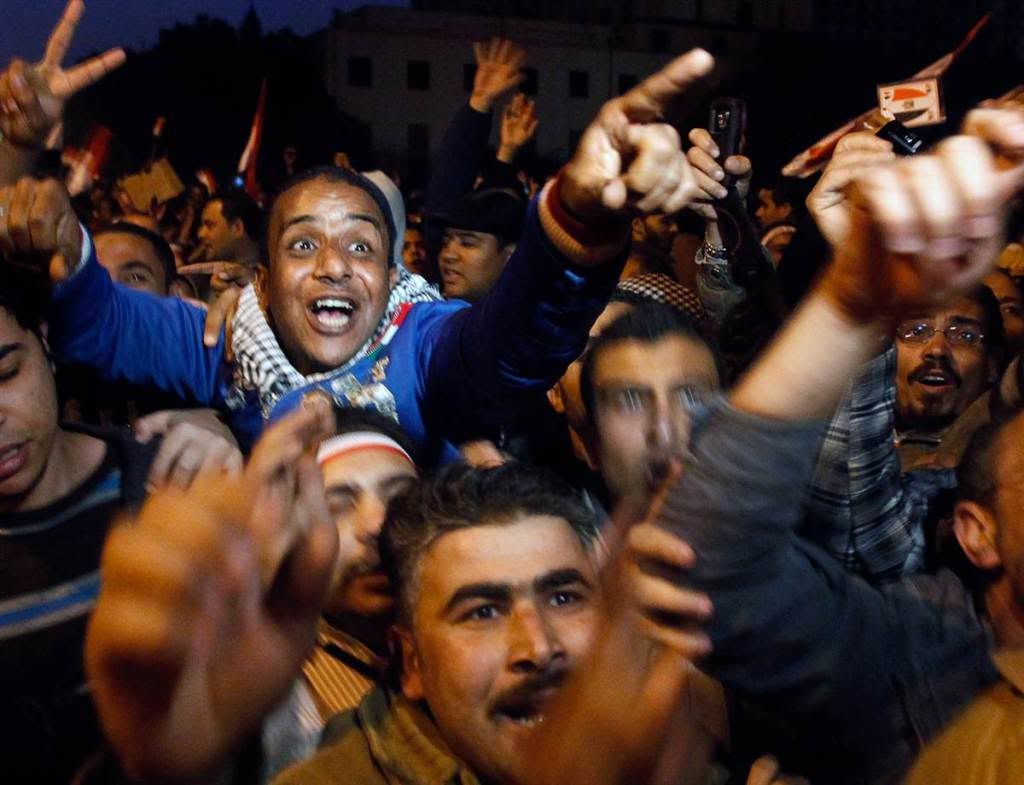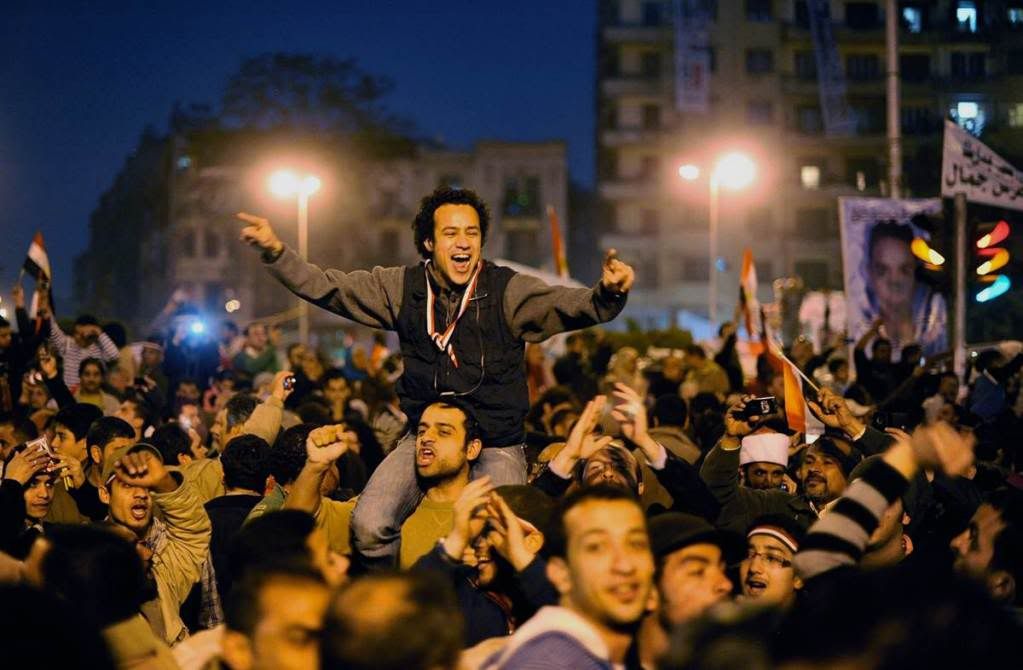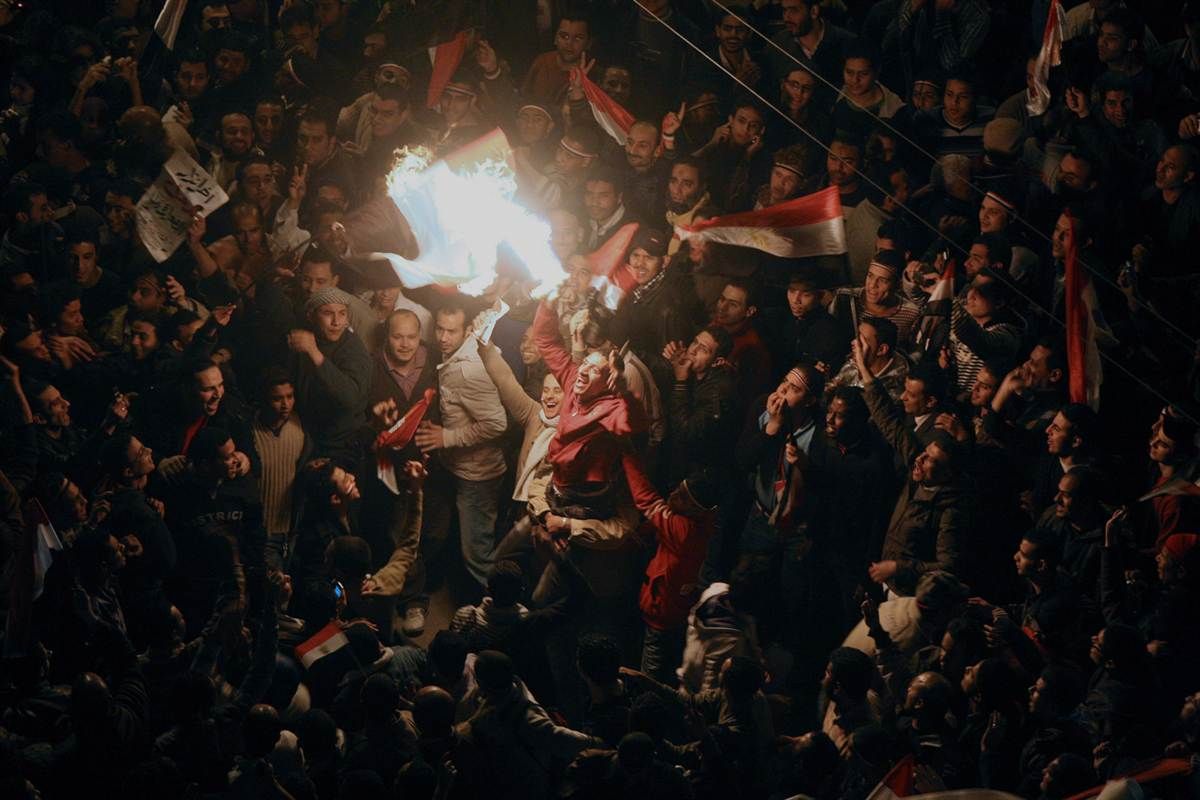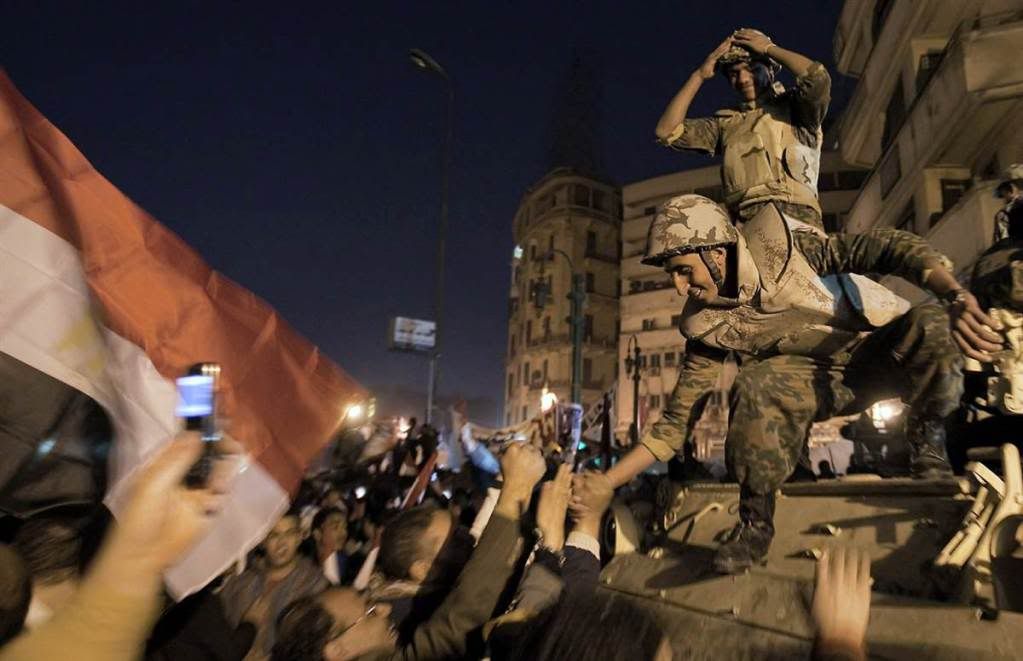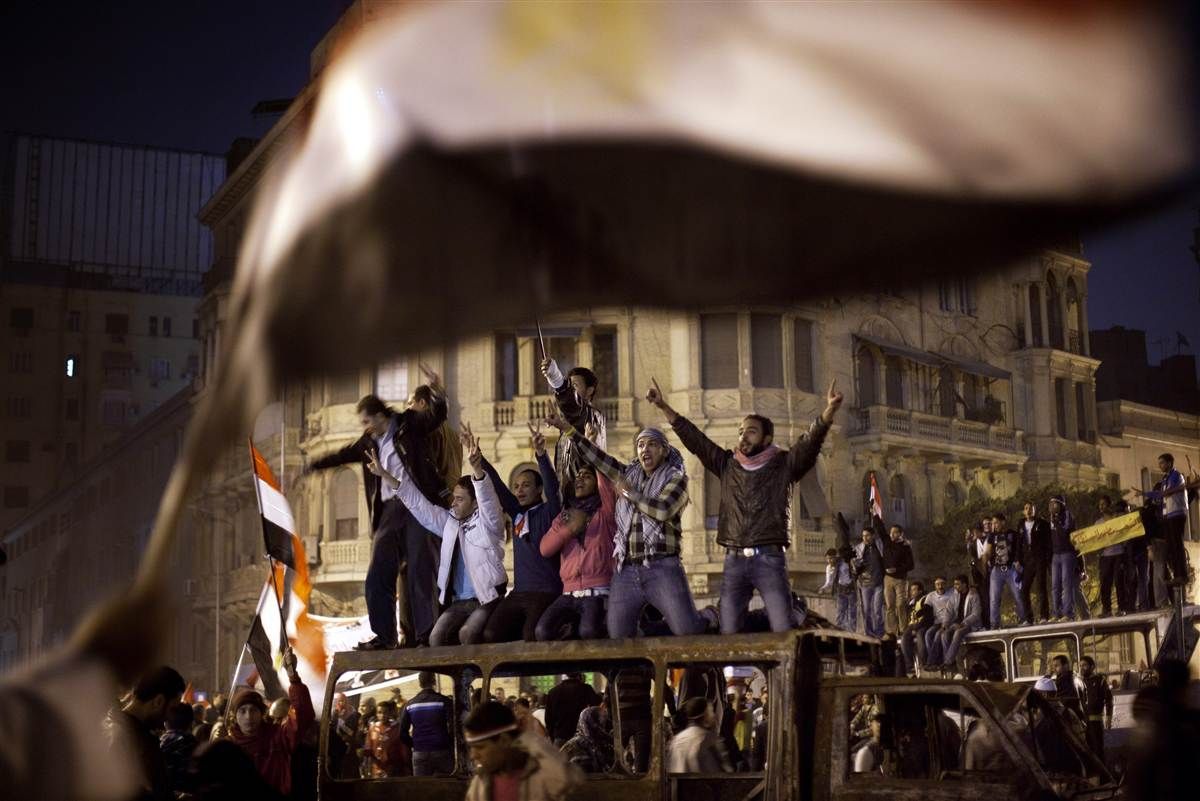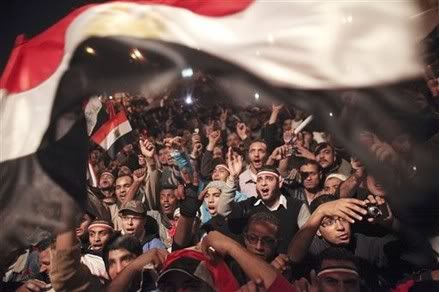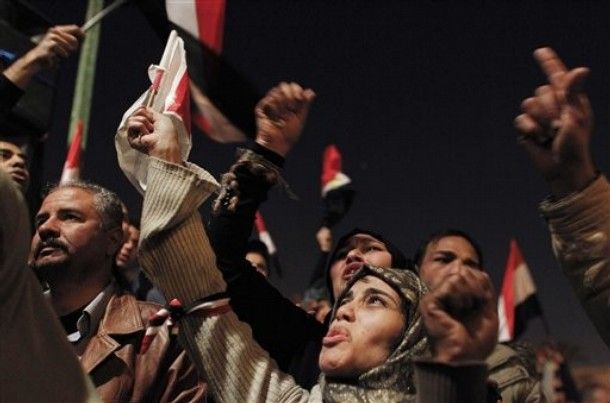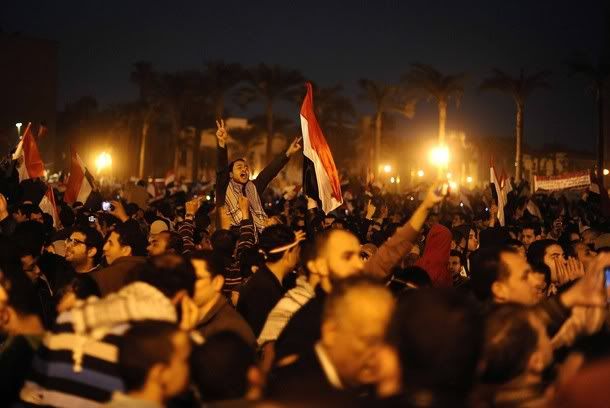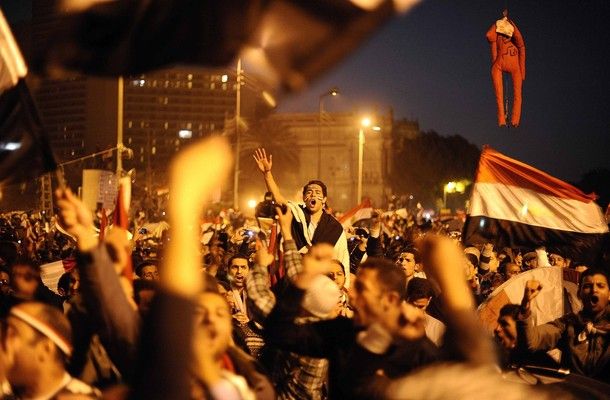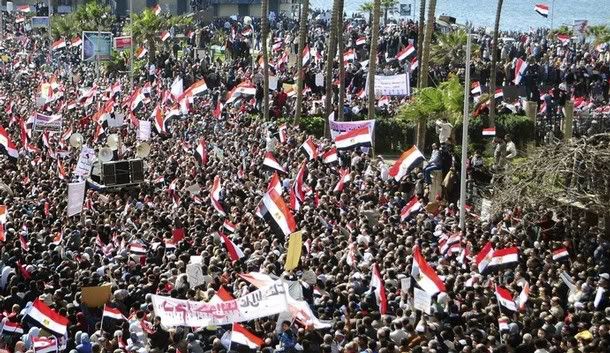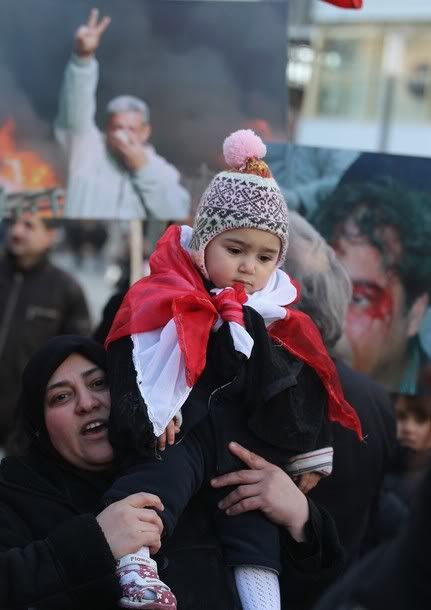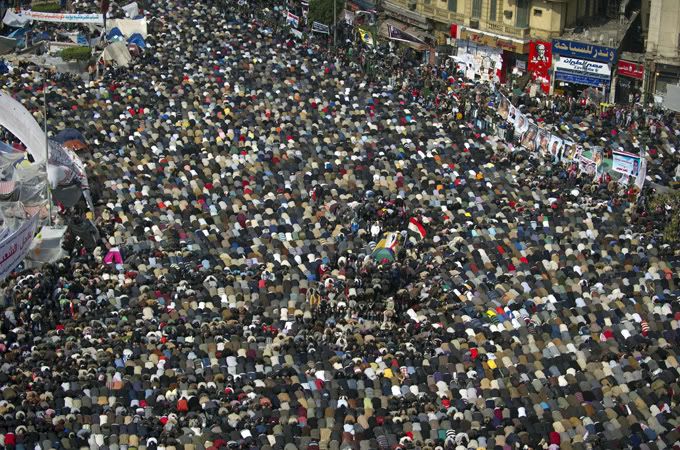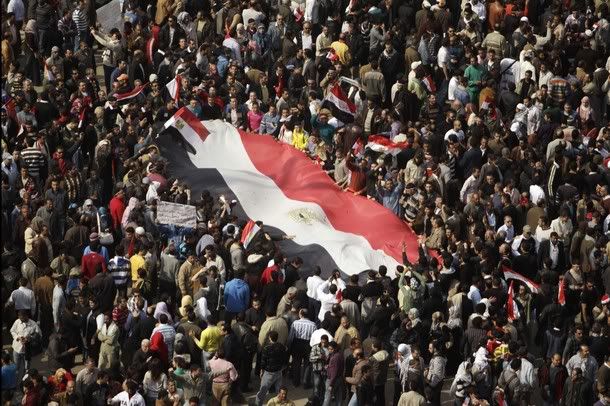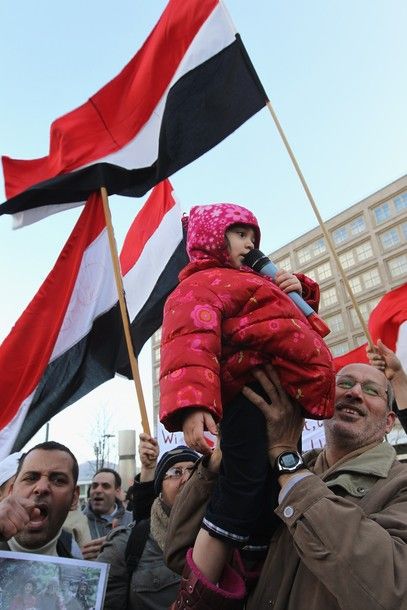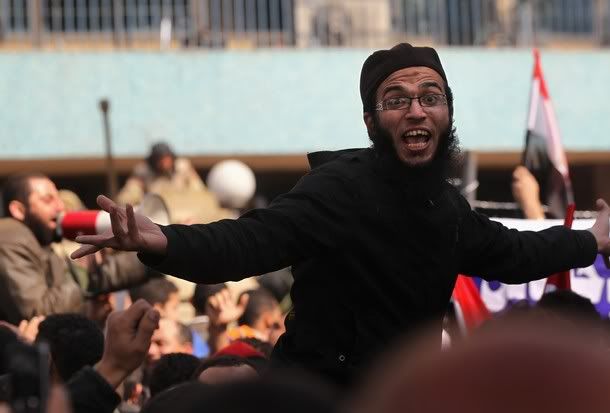 Egyptians celebrating in France: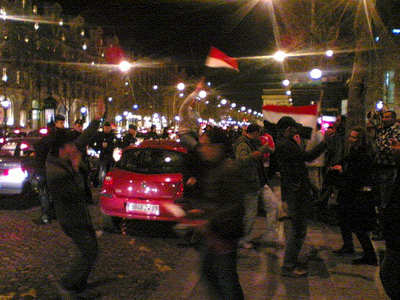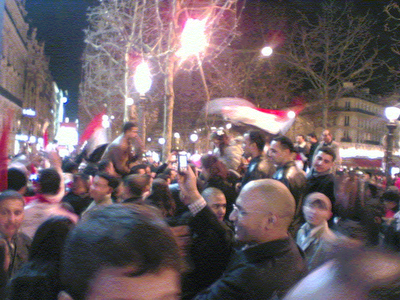 will post more pics
---
Like what you read? Chip in, keep us going.
---