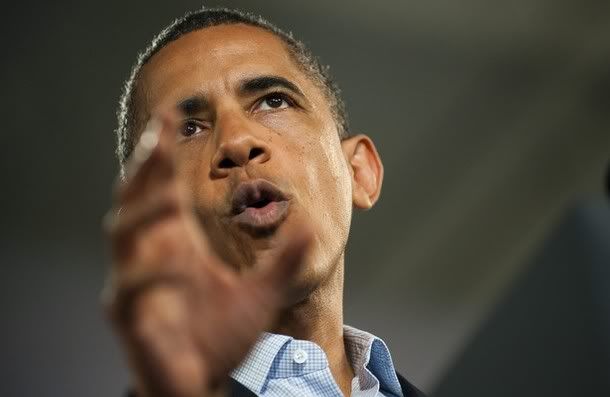 In case you are wondering the where about of our President, he is taking his darn earned vacation with his family on Martha's Vineyard where he plans to spend eight more days with his family.
I understand watching the President's pictures for whatever the reasons may be are not welcomed in some progressive blogs but I can't let these images pass you by because pictures do speak as good as words and my take is regardless of all the criticism this President has faced, Americans appreciate the man and his family.
Considering the fact that the President's Poll numbers are in the low 40s, with all the daily beating from the Right and the Left, in the most tumultuous time in the nation's capital where Government shut down was hanging by the President's neck, with all the trash talking about how Obama has sold our country to the Chinese and how he caved on the debt ceiling, I am surprised to see the President approval rating is where it is today. And guess what, higher support among moderates and high approval from liberals have kept him afloat with 72% liberal approving his performance, 30 points higher than his overall approval rating of 42%.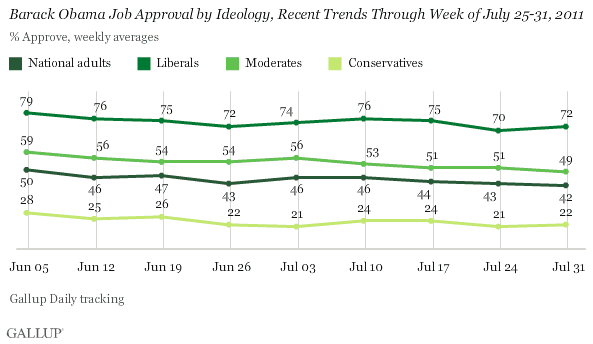 If you are one of those folks who are worried about the President's approval sinking to the low 40s, let me assure you to not be worried and listen to what Frank Newport, editor in chief of the Gallup Poll said about the unprecedented nature of Obama polling:
"Looking at history, particularly Clinton and Reagan, it is somewhat surprising that [Obama] has never yet fallen into the 30 percent range in our approval rating," Newport said. "And yet both Reagan and Clinton, in their first terms when the economy was perceived as bad ... both fell into the 30s."

Newport noted, "Satisfaction with the way things are going is ... correlated with economic perceptions fairly strongly." At the same time, Obama "is overperforming. Based on where every president has been, his approval rating now is higher than we would predict it to be based on" how satisfied American adults say they are.
What this all tells me is that the American People, especially Liberals and Moderates have realized the difficult task the President is faced and acknowledge that he is doing a good job considering what was handed to him. Americans might not be as well informed but understand that President Obama is working hard on their behave and have practically tuned out the two years of non-stop barrage of negative criticism that many find unrealistic rumblings.
The Bottom line is American still believe in President Obama and overwhelmingly like the guy and the proof is in the gallery below.
The Obama's Vacation on Martha's Vineyard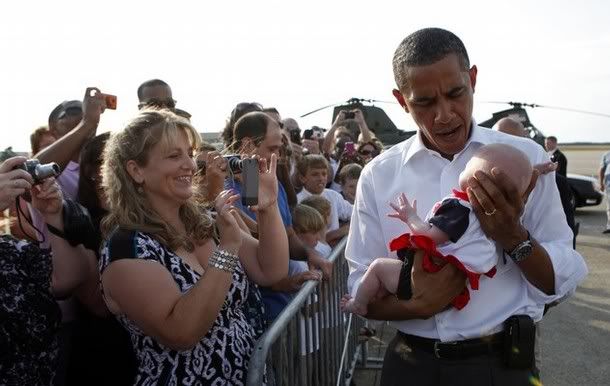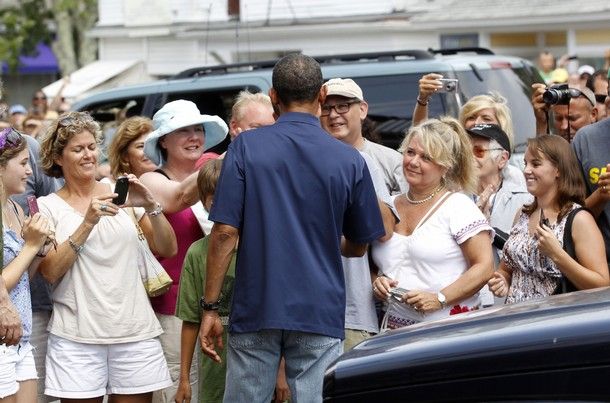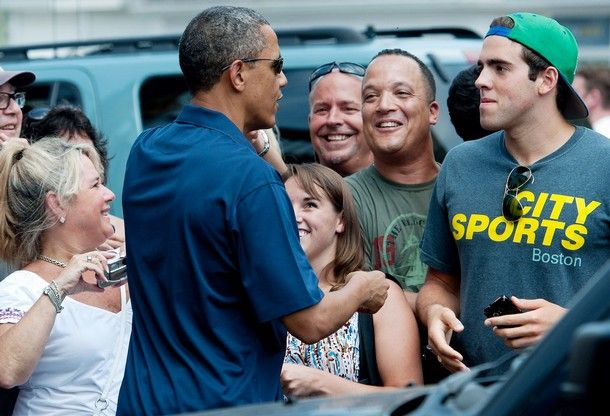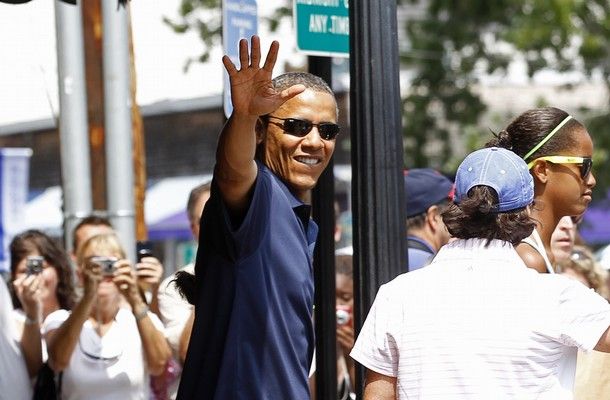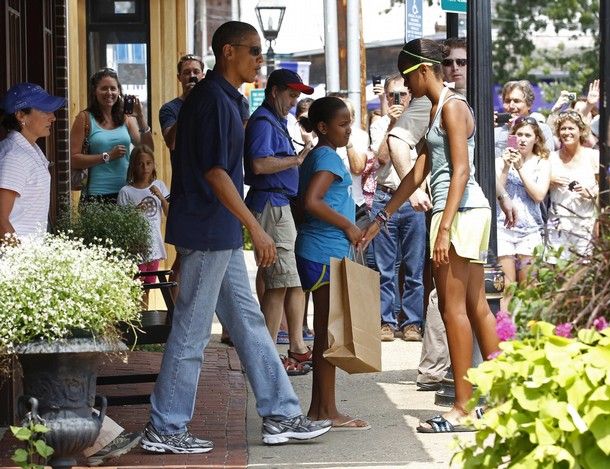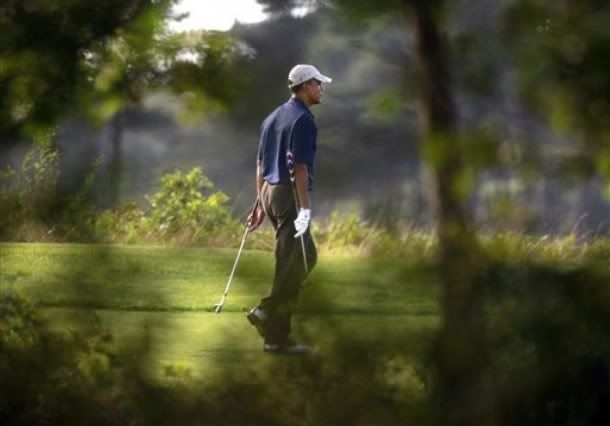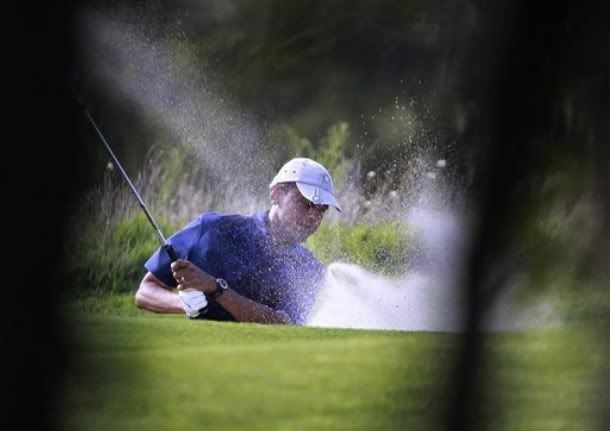 If you have missed some images of the President's mid-west bus trip through Minnesota, Iowa and Illinois, mid-westerners indeed love their man like the rest of the country:
The stop in Minnesota: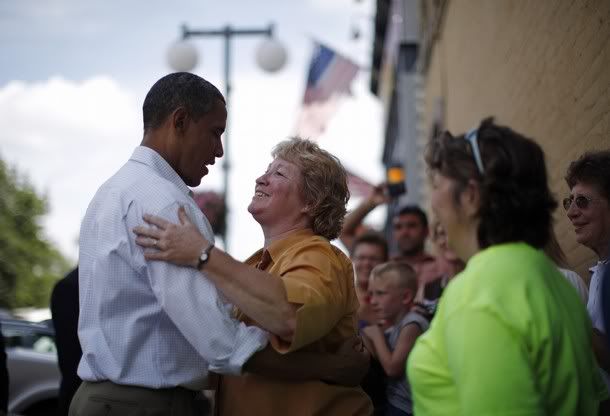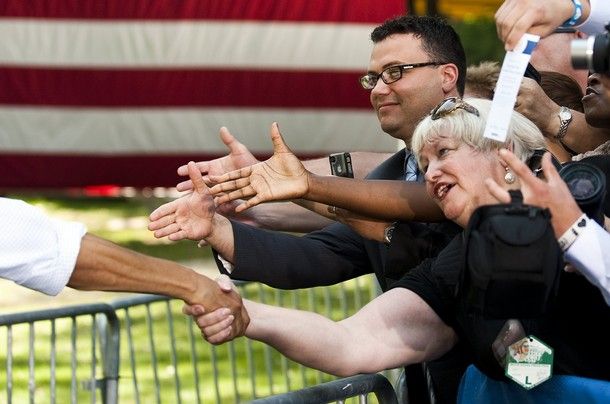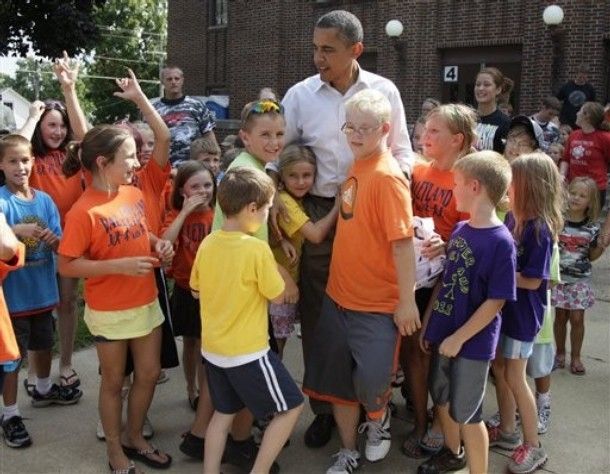 The stop in Iowa: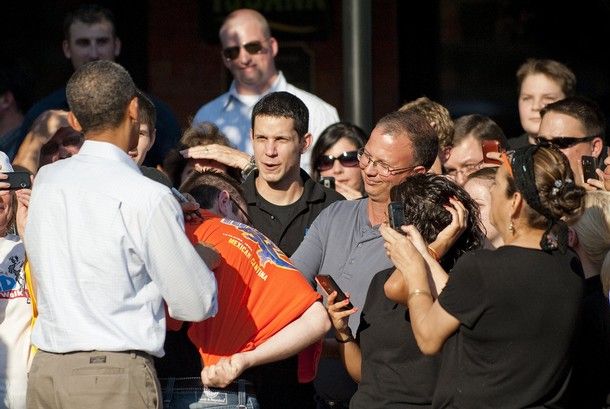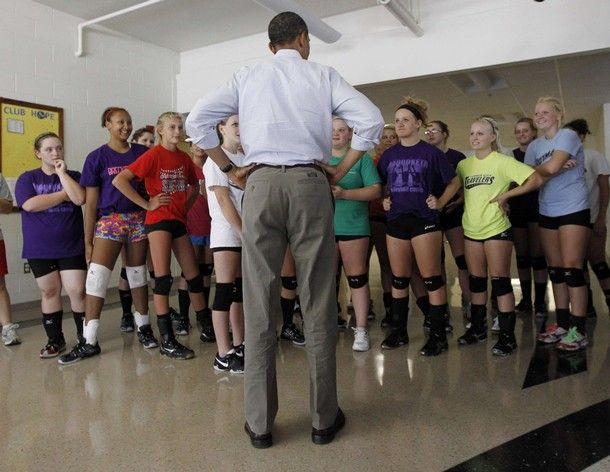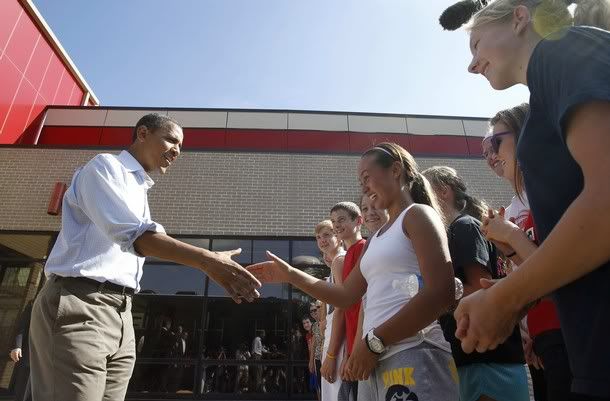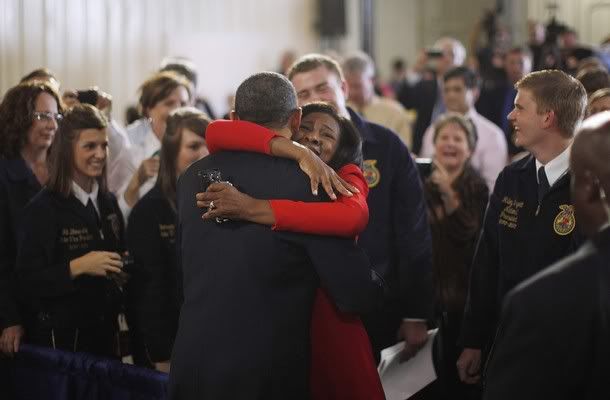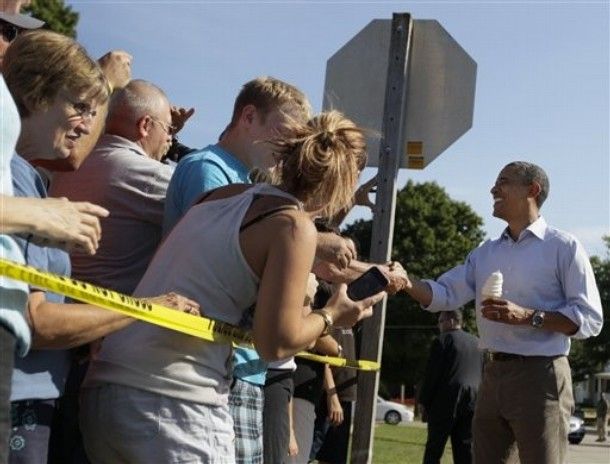 The stop in Illinois: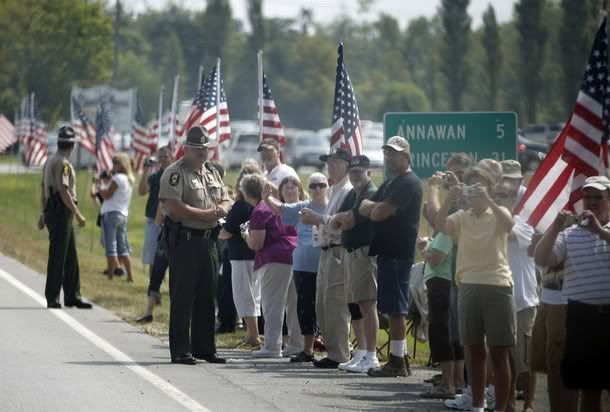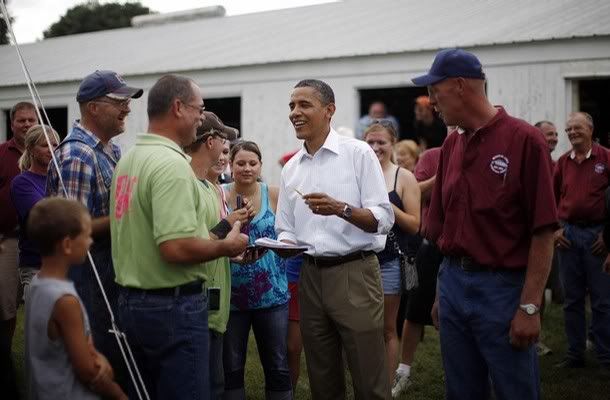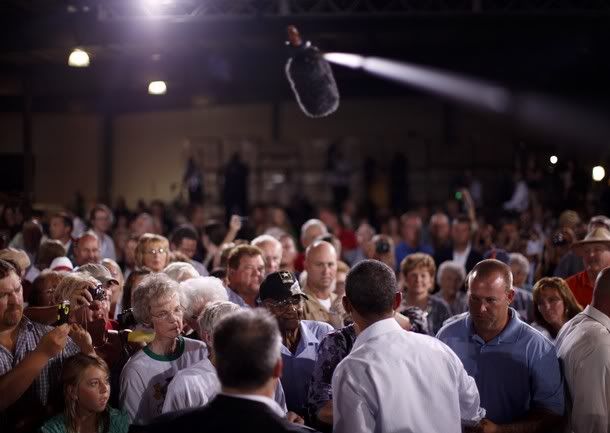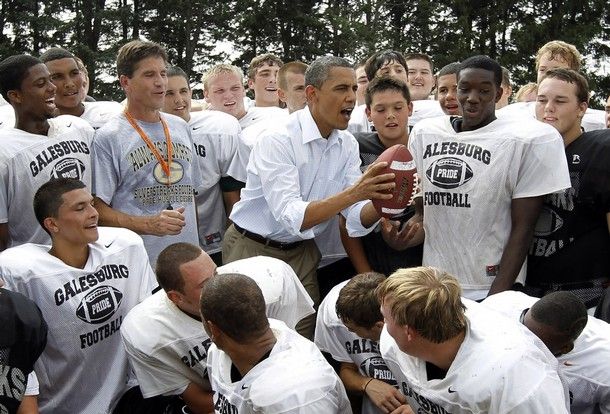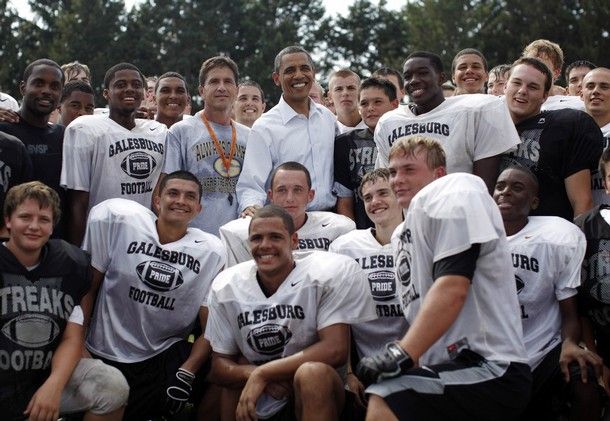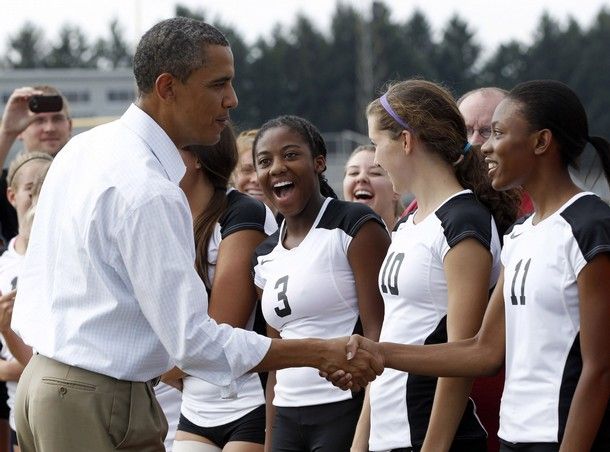 All pics courtousy of public domain (AP and Reuters Pictures)