When President Bush left office in 2009, the US unemployment rate was around 7.7%. Within the first three months, we lost almost 2.7 million jobs. By year end, on top of the 10 million people who were unemployed, over 5 million jobs were lost or a 10% unemployment rate.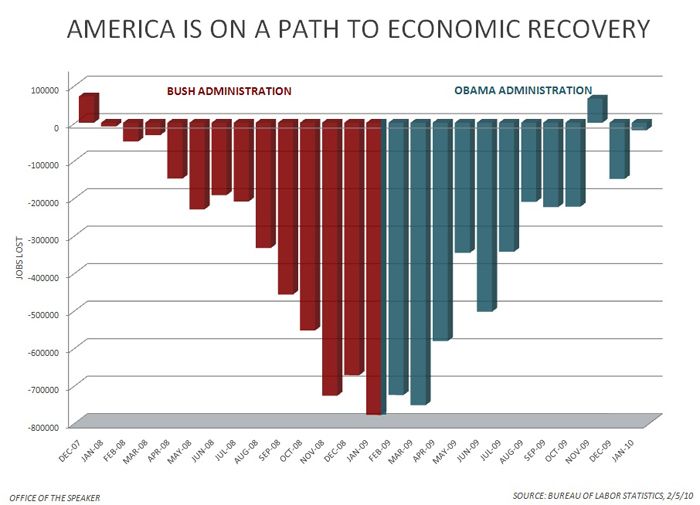 According to CBO:
President Obama's much-maligned economic stimulus package added as many as 3.3 million jobs to the economy during the second quarter of this year[2009], and may have prevented the nation from lapsing back into recession, according to a report released Tuesday by the non-partisan Congressional Budget Office.
If this graph is any indication, President Obama was handed a trashed economy with a huge gap in deficit spending and no money in the bank.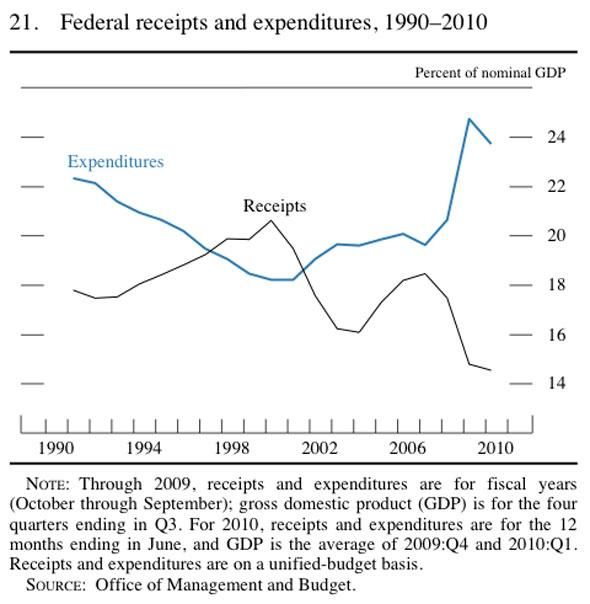 .